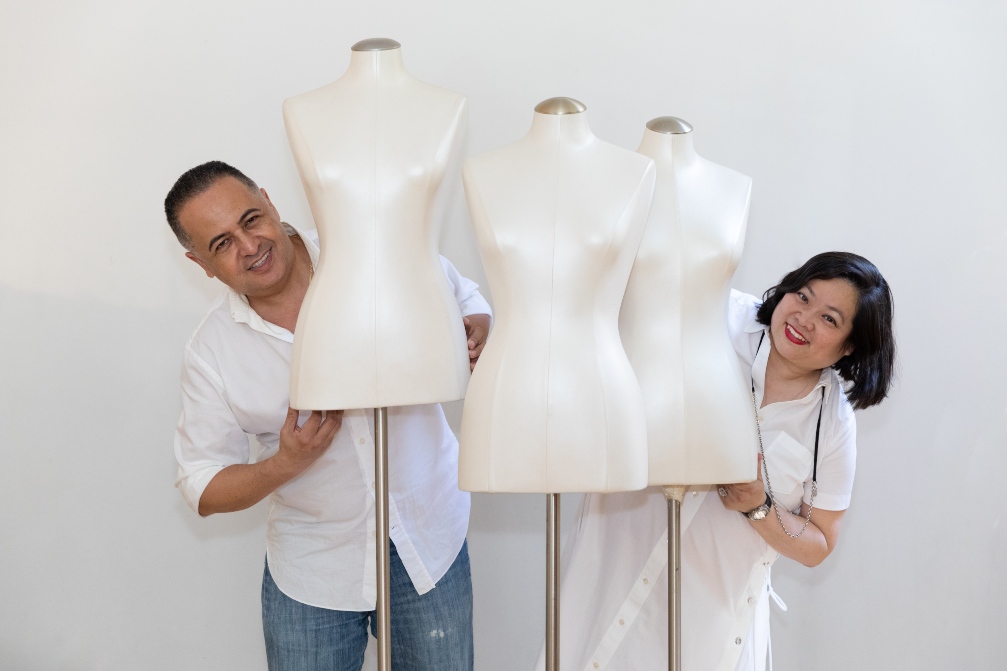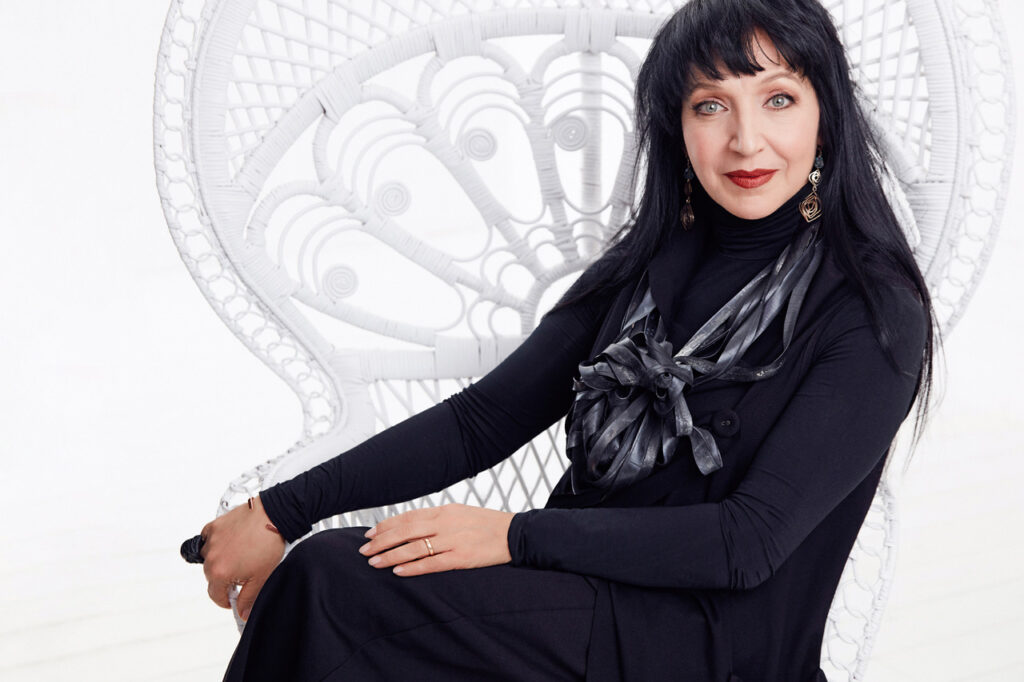 Elisabetta Polignano is a well known Italian designer who has decades of experience in style and fit in bridal is an up and coming designer in the U.S. Visit us to view our vast selection of her beautiful dresses. She is a designer who has an architectural sensibility with a feminine touch. Let's learn about her in her own words.
Where do you get your inspiration?
This is simple because my only and true source of inspiration is the contemporary woman, complex and perfect in all her facets. It's been always like this and even more in designing and creating the 2020 Collection, which interprets an important evolution of today's woman.
What was the inspiration for the 2020 collection?
As I said I always take inspiration from women, and also my 2020 Collection is dedicated to all the contemporary women and relate the story of life and nature, harmonizing the different souls of every bride – her being both mother and daughter – and the nuances present in every woman, whatever her historical context of reference. The 2020 dresses are inspired by the lightness of air and celebrate the sacredness of marriage, without sacrificing haute couture elegance and originality with structured garments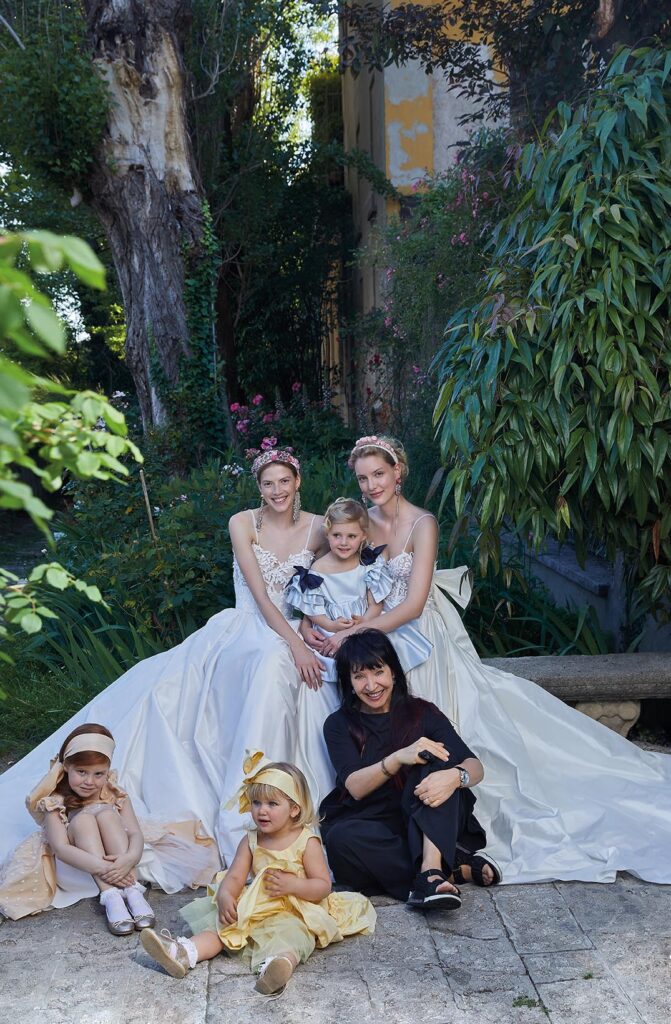 Who are you designing for?
My dresses are designed for all the women where strength and grace live together, valued with attention to detail in every single creation. The women who meet me in my atelier or as well contact me on social media even just for a suggestion are often mothers when they decide to marry so the wedding day is a way of looking to the future as a dream but always remaining concrete in the joy of present life.
What is the definition of the Elisabetta Polignano bride?
My bride is a traditional but modern bride, where two souls live together: the strength and determination in facing life and the sweetness and desire of being romantic
What made you decide to be a bridal designer?
Since I was a child I was fascinated by clothing world. Instead of playing with friends, I often preferred to go in one of the many laboratories of my city, Putignano, and observe the sartorial work, or I spent hours watching my neighbor embroider.
I really admired and was fascinated by the idea of what you can create with your own two hands! When I decided to study Architecture in Milan, I needed to work for paying my studies and I worked as model first, than as stylist so there I started my own way and career.
Since the beginning I listen to my creativity, my intense desire of creating the beauty with my hands, and I worked for it. You can't choose to be a stylist, you are!
Do you have a favorite dress?
In 2020 Collection my favorite dresses are Quila and Pulan, because I think they are the best representation of the main features of this collection and of my current stylistic moment. But generally, my favorite dress is the one made with love, sartorial attention and fine materials, rigorously 100% made in Italy. The dress that combines balance and sobriety, but also has gives personality to the woman that wears it. The beauty of a dress does not depend only on how it is made, but above all else let's the bride's personality shine though. She is a fundamental part of the beauty of her dress! The dress represents the personality of every woman, this is the thought that accompanies me in every creation every day. I am amazed by how much research, how much discovery and how much beauty every woman can give to the moment of the birth of her dress.
What advice would you give to a bride shopping for her wedding dress for the first time?
My advice can be summarized in these two simple words: simplicity and elegance! Every woman is different, so it's really important for the bride to choose a dress that fits her body and her personality. Don't try to be different or look like someone else but always be yourself and feel well especially on a day so important and special!
Congratulations, you are engaged! Whatever journey it took to get you to this point, a wedding is a milestone event. Perhaps you are one of the girls who have dreamt of "the Gown" since you were little or maybe you are one that never gave it a second thought until now. There are two things that need to be decided pretty much right away one is the venue and the other is The Gown . There are many factors that go into deciding what dress you want to wear. The venue can dictate the style, time of year, your figure, and of course the budget.
The cost of the dress doesn't end with just the ticket price. You must think about alterations, shoes, undergarments, and accessories. So, when deciding how much you want to spend on your wedding gown keep in mind of the other extra costs that go to completing your look. If you know anything about buying a wedding dress and most people don't, this is a purchase that takes a lot of time and is a process. Buying a sample bridal gown can simplify this process. If you are eloping or don't believe in long engagements and don't have the time, then a sample solves that issue. If you are on a budget but want the finer things in life, buying a sample will give you the best bang for your buck. You could get a Marchesa , Oscar de la Renta, or Elie Saab dress for a lot less than the suggested retail that might be in great condition. Nothing feels so good than the feeling of snagging a good deal. Let's face it throwing a wedding is an expensive undertaking and any money saved is helpful. If you are looking for a particular style but it is no longer being made you could get lucky and find a sample of it or one similar in style. Or, maybe you are looking for something unusual or unique. Many times, there will be dresses that never made it to production and one of kind first samples in a Sample Sale type store. In a way buying a sample is like buying a vintage dress, only one available. Since in a sample sale there is only one available, do your research, try on dresses before coming because if you are not ready to purchase someone else might just snag your dream dress. There are untold treasures to be found in a sample sale type store like ours. Once you find your dream dress all you need to worry about is alterations but that's a discussion for another day…